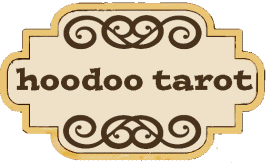 Gypsy Fortunes: Use the Magic of Romany Cards to Foretell the Future, 2003, Lady
Lorelei

The Romany people--popularly known as gypsies--are widely believed to be the world's greatest soothsayers and fortune tellers. This book-and-card set unveils gypsy secrets to help users foretell
their destiny. The author describes several different ways of card-reading, all derived from Romany lore, ranging from a simple one-card reading to an intricate 36-card method of divining the future.
This package contains a specially designed set of 36 cards plus a book that instructs on use of the card deck. Readers explore the symbolism contained in each card's picture and learn how to lay
out cards to read fortunes. Among the 36 symbols are: The sun, designating happiness and good luck . . . Flowers: designating gifts from nature . . . The Sword, designating life's challenges . . .
The Snake, designating temptation . . . and The Cupid, designating greed and lust. Inspired by Romany wisdom set down in the book, and using its 36 beautiful, nature-inspired cards, readers
can gain insights and advice formerly possessed only by Gypsy seers.
Discover the fortune-telling tradition of the Romany gypsies. Read your destiny and gain guidance using the beautiful nature-inspired cards enclosed. Accompanied by a book of advice from Gypsy seers.
Gypsy Fortunes Cards puts the power of destiny into your hands. Find out how to reveal and change your future, using the cards to bring success into every area of your life. Discover how to interpret the major and minor arcana card by card, how to use the tarot to achieve your dreams - from moving home to finding love, and how to harness the power of your mind to heal sickness and build inner strength.
Lady Lorelei spent 10 years in an ashram, studying ancient text and religions.
page created by Frances Osborne Austin Tx