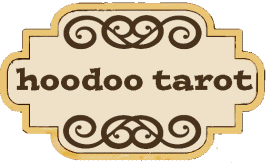 The Back to Work Spread
Here is a simple 3-card reading you can do, if you have just lost your job and need to address the most common fears experienced in that moment:
What are my prospects of finding a new job soon?
Will I find a job in my current profession, or will I have to be more flexible?
What can I do right now to maximise my chances to get a new job as quickly as possible?
Job Spread
11 1
2
7 3 10
6 5 4 8 9
1)
What you want for yourself
3)
What you should focus on
4)
The turning point: the event that changes things
5)
A possible new direction in employment/work
6)
Synchronistic signal: an important event on this new path that you'll recognize when it happens
7)
Ultimate attainment on this path
8)
A second possible direction
9)
Synchronistic signal: an important event on this path that you will recognize when it happens
10)
Ultimate achievement on this path
11)
What you need to know to choose the direction that suits you
A tip: if you look at this as broken up into sections as follows, it might be easier to read:
1-2-3
4
5-6-7
8-9-10
11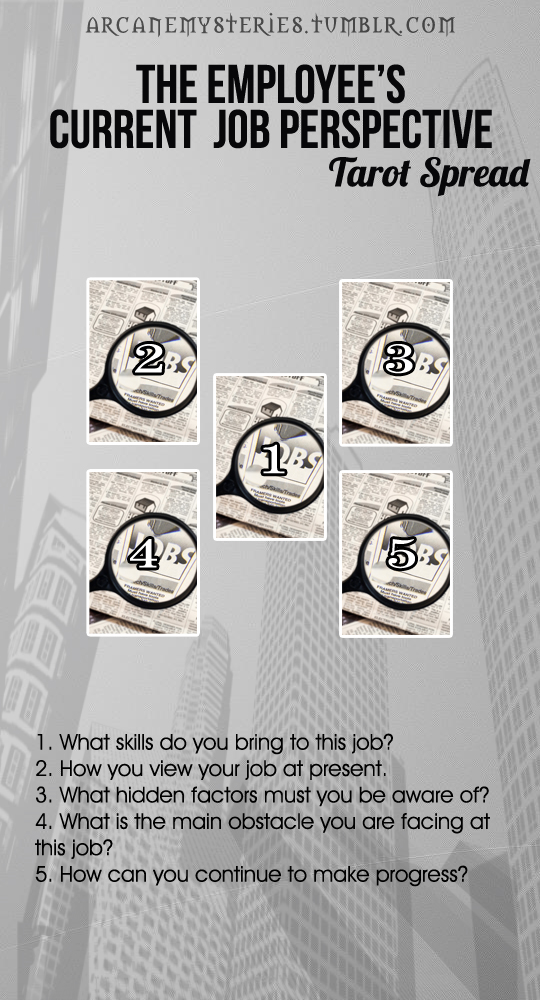 hoodoo psychic tarot readings and divination